Leave your prehistoric connection
behind and come into the age of Tango Fibre
We're opening up a whole world of possibilities with the power of fibre…
Browse the Net, play, watch and share at speeds which can be up to 20 times faster than standard VDSL1
Unbeatable prices:
Surf up to 1 Gbps
for €14,99/month3
The highest connection speeds on the market
An unlimited download volume in all our packages
Your installation is free of charge!2
Compare
Tango Fibre offers the highest speeds in Luxembourg at the lowest price… And you still get Tango quality!
Which package should you choose?
At Tango we don't try to sell you the most expensive package - choose the package you actually need by using our on-line configurator and check your eligibility.
Configurator
Test your eligibility >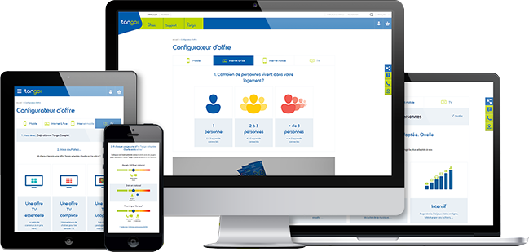 You're online as soon as you leave the point of sale.
You're online straight away using a 4G+ SIM card which comes free with 75GB/month of data valid for three months, combined with a mobile hotspot at a special price so you can connect all your devices directly using Wi-Fi.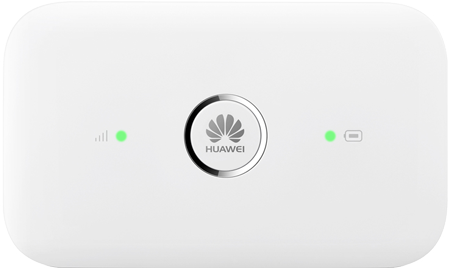 Tango adapts to your schedule
Choose a date with your advisor that's convenient for you. Benefit from our extended service hours in Luxembourg: Monday to Friday from 8 a.m. to 7 p.m. and Saturday from 8:30 a.m. to 6 p.m.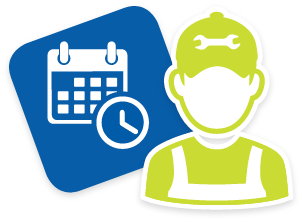 Tango Fibre, designed with you in mind
Get a service tailored to your own circumstances
If you're already a Tango mobile customer Relax and sign up to Tango Fibre – it's so easy!
Your customer privileges:
Even easier for you
You don't need to go anywhere - just sign up using the helpline
The benefits of a single operator:
Pay even less with a family discount
Get just one bill for all your services
Access our on-line platform to manage all your subscriptions with one click of a mouse
You've just arrived in Luxembourg or are moving house? Get the speed and quality of Tango Fiber at an unbeatable price, and don't wait for your installation to get connected.
Connect to the Internet in the best conditions
Benefit from an immediate connection, thanks to a free 4G+ SIM card with 75 GB/month (valid for 3 months) and a Mobile Hotspot at a preferential price to connect your devices over Wi-Fi.
Calmly plan your installation, thanks to our extended service hours (Monday to Friday from 8 a.m. to 7 p.m. and Saturday from 8:30 a.m. to 6 p.m.) and choose a date with your advisor.
Moving house? Discover here how to change operator
You've decided you want more for less? Take the time to compare your bills… Tango Fiber offers you more value for money, and it's easily done.
Complete your own à la carte package
Configurator
Which is the right package for you?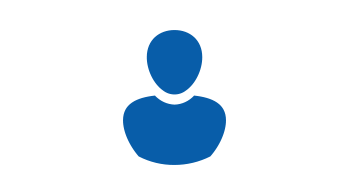 1 person
1 to 3 connected devices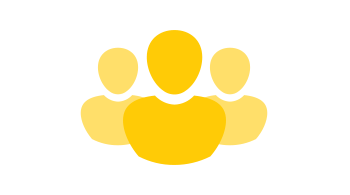 2 to 3 people
4 to 5 connected devices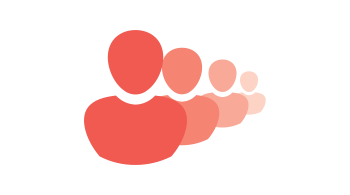 + than 3 people
+ than 5 connected devices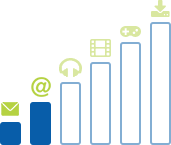 Occasional
Browsing the Internet, sending e-mails, etc.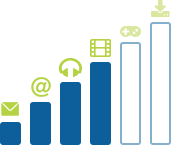 Advanced
Watching streamed videos, listening to music, etc.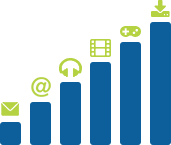 Intensive
Watching TV, playing online games, downloading files, etc.
Installation offered!2
Installation offered!2
Installation offered!2
1. Download speed comparison between a standard VDSL connection at 30Mbps and the Tango Fibre L connection at 600Mbps
2. The Fiber installation package worth €399 including all taxes is offered for any subscription to a Tango Fibre M, L or XL offer
3. Promotional offer valid for new customers until 04/11/2019 for any new subscription to Tango Fibre L or XL during 24 months. Promotional price valid during 6 months. Normal price of €59.99/month for Tango Fibre L and €69.99/month for Tango Fibre XL to be applied as from the 7th month.